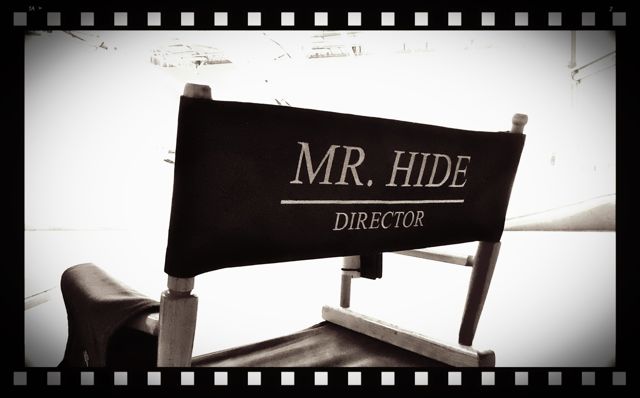 mr. hide joined @ Radical Media!
It wasn't an easy decision. I really admire all the people I met at The Sweet Shop and I'm so grateful for all their support, but joining Radical Media has been my dream since my days at Pasadena Art Center. Although now I'm a small Japanese fish in a big pond and I must find a way to stand out,
I'm really looking forward to the challenges ahead.
細野ひで晃、移籍しました!

海外レップ・プロダクションを三年間お世話になった the sweet shop から Radical Media へと移籍しました。
ご存知の方も多いかと思いますが Radical Media は海外プロダクションの最大手です。
そして、この会社に監督として所属することは、僕の大学時代からの夢の一つでありました。
Terry Gilliam, Ron Howard,
Terrence Malick,
Dave Meyers, Robert Rodriguez, Tarsem, Chris Milk...
巨匠から新人まで、所属する監督達もスゴい人ばかりです。
我が人生、最大にして最高に刺激的な旅がいよいよ始まります。